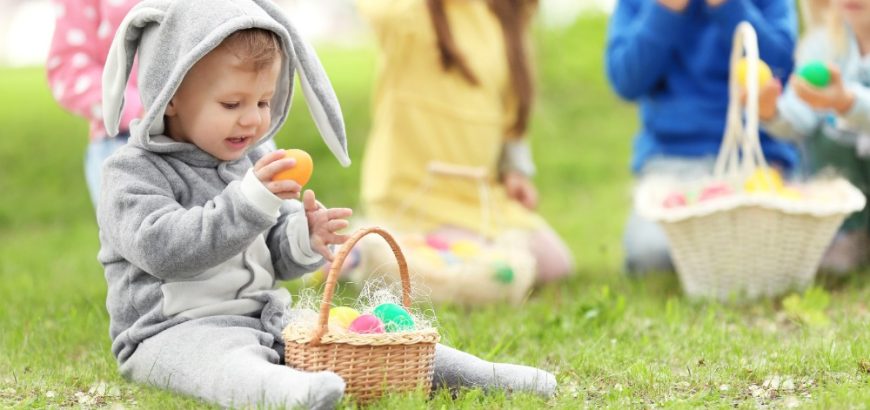 Daycare Springtime Activities to Anticipate 
You've recently dressed your child in green for St. Patrick's Day, but did you know that there is more to come? For daycares in the United States, there are a lot of unexpected and expected events to look out for. Prepare your child for the festivities, and get your Easter shopping in early. Here are some daycare Springtime activities to anticipate.
Easter/Resurrection Sunday
This classic holiday is a part of most daycare festivities, whether the establishment is mainstream or Christian. Anticipate Easter egg hunts, egg decor, and an exchange of gifts. Stocky up on the following to send to your child's daycare:
Plastic eggs
Easter basket accessories
Spring Outfit
Teacher/Staff gifts
Candy that is daycare approved
May Day Celebration
Akin to Labor Day, May Day (this year celebrates the workforce in the United States and the collaborative efforts of working together. Be prepared for your child to dance around the May Pole, making Springtime a bit brighter. If your school celebrates May Day, you may need the following:
Silk flowers
A flower headdress for girls typically
Bright Spring clothing
A large ribbon
A basket
Check your calendar to ensure your child does not miss the Mayday festivities.
Spring Festivals
Throughout Springtime in the United States, there are usually Springtime Festivals to raise money for the daycare the following year. Picnics, bubbles, crafts, vendors, and waterplay can make up the majority of Spring Festivals. To prepare for your daycares Spring festival consider the following:
Planning your calendar according to the school Spring Festival(s)
Having a partner or a loved one to come so you can volunteer while your little one enjoys the festivities
Preparing to bring a change of clothes or a swimsuit
Packing towels and hand sanitizer
Packing bug repellent
Planning a fun activity for young preschoolers
Donating items like bubbles, food, or other goods to the Spring Festival fund
Plan to buy tickets to the Spring Festival
Ask if you can bring friends and family to your child's Spring Festival
Even if your child is small, helping support the daycare allows you to make friends, build community, and set a standard for your child.
Vacation Holidays
St. Patrick's Day, Easter, and Mayday are not the only holidays your school may have. Some holidays are vacation days for the United States for private businesses and schools. Check to make sure your daycare is not closing on the following days. If you are celebrating a religious holiday, ensure that you notify your daycare before taking your child out of school:
Spring Break (many daycares offer Spring Break according to local laws so staff can be with their children)
Veteran's Day (the last Monday of March)
Passover (starting Wednesday, April 5th this year and ending Thursday, the 13th.)
The Monday following Palm Sunday (April 3rd, 2023)
Ash Wednesday (April 5th, 2023)
Holy Thursday (April 6th, 2023)
Good Friday (April 7th, 2023)
The Monday following Easter Sunday (April 10th, 2023)
The Monday following Orthodox Easter (April 17th, 2023)
Tax Day (April 18th, 2023)
The Monday after Mother's Day (May 15th, 2023)
The Friday before Armed Forces Day (May 19th, 2023)
Memorial Day (The last Monday of May, on the 29th of this year.)
Other Reminders
Check your teacher's calendar for outdoor events such as water play day. There may be additional instructions, such as bringing your child a change of clothes, water thermos, sunscreen, bug repellent, or seasonal allergy medications. Staying ahead of your child's Spring calendar will help you feel at ease as you enter this eventful season.
Sources-Memorial Day in the US – Monday, May 29, 2023 (wincalendar.com)
April 2023 Calendar with Holidays – United States (wincalendar.com)
What Do Babies Wear to Daycare? (Summer, Fall, Winter, Spring) – Parents Plus Kids