Infants & Toddlers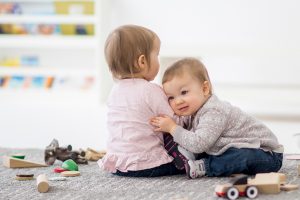 Soothing, rocking, cuddling, cooing…we baby our babies! That's because infants thrive in tender loving care. While our actions come straight from the heart, our methods are based on the best practices. Serving infants from six weeks old, the daily schedule features an ideal mixture of stimulation and rest alternating with feeding, changing, and stroller rides.
Toddlers are all about exploring the world around them. We provide stimulating activities, group interaction, and parallel play to enhance their growing independence and high energy.
Preschool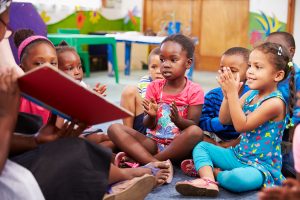 Educational readiness is the goal in the preschool. Students are challenged with a comprehensive curriculum that is on the cutting edge of early childhood education, preparing students to be competitive and successful in the most rigorous public and private school settings. What puts our "graduates" in a class of their own is the personal excellence that will transform their love for learning into a lifelong gift.
Enrichment Classes 
All students enrolled in our Preschool program also part
icipate in our enrichment programs. These classs are taught by enthusiastic people with expertise in their specific subject areas. Enrichment classes include:
Spanish
STEM (Science, Technology, Engineering, & Math)
Physical Education
Music & Movement
Chapel
After School Care
Our Af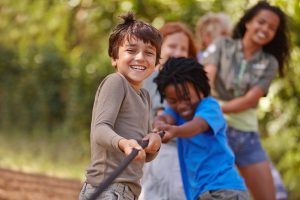 ter School Program is a structures program where children has an opportunity to completed homework, get their energy out, and enjoy a snack with friends. Children are picked up from school and brought to Triangle Learning
Center. Early release days are included in monthly after school care costs.
School Breaks (Summer & Intercession Days)
During school breaks children Kindergarten-12 years can come for a full day of active programs including STEM, creative arts, sports, aquatic time, games, and skill building. Each day has a theme and our activities correlate with the theme.