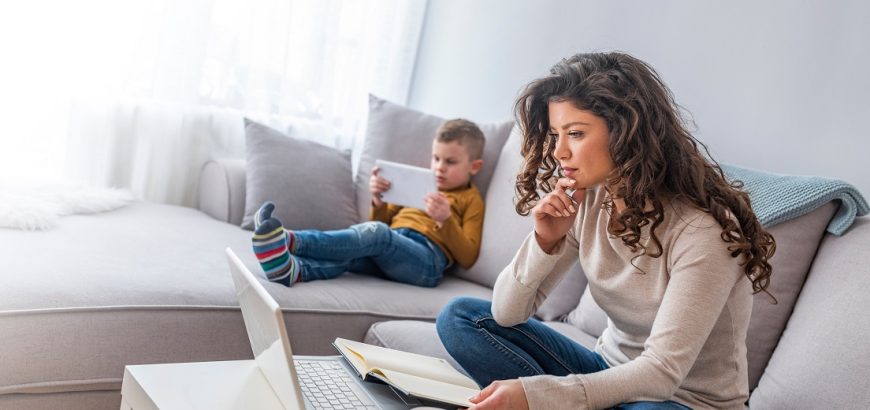 Why Childcare Services Are Unaffordable for Working Mothers
For many working mothers in the United States, the skyrocketing cost of childcare is a significant threat to their professional success and financial stability. According to Child Care Aware of America, center-based infant care in the US costs more than $14,000 annually on average. This sum exceeds many colleges' and universities' yearly tuition. Because of this expense, working mothers find it challenging to pay for high-quality childcare, which forces them to choose between their careers and raising their children.
The Effects of Unaffordable Childcare Services
Unaffordable childcare services have a wide range of effects that may have long-term repercussions for children, families, and society. Here are why childcare services are unaffordable for working mothers.
Children's Health and Learning-A child's development, especially in the early years, is greatly influenced by high-quality childcare services. Studies have shown that kids in top-notch childcare programs experience better social and emotional growth, cognitive and language development, and academic results. When parents struggle financially, they turn to less expensive, lower-quality options, which can hurt their kids' health and academic performance.
Career Advancement for Women-To care for their children, many women leave their jobs or work fewer hours due to a lack of financial resources leading to a loss of income, missed career opportunities, and a widening gender pay gap.
Economic Impact-When parents can't afford quality child care, they have to decline job offers, cut back on hours, or quit their jobs, harming productivity and economic growth.
Finding Solutions to Unaffordable Childcare Services
 Despite the complexity and breadth of the problem of unaffordable childcare services, several solutions can assist working mothers in getting access to high-quality childcare. Your ignorance does not need to be the reason why childcare services are unaffordable for working mothers.
Government Assistance Programs
To help working parents afford childcare, the government offers several assistance programs. These include the Child Care and Development Block Grant, which offers low-income families financial assistance, and the Head Start program, which provides those families with comprehensive early childhood education, health, nutrition, and parent engagement services.
Employer-Sponsored Childcare
Many businesses provide on-site childcare or work with nearby childcare providers to offer their staff discounts, not only making quality childcare services more accessible to workers but also helping employers find and keep top talent.
Community
Based Programs Through community-based programs like family daycare, parents can access high-quality, reasonably priced childcare services. These programs are more affordable than conventional center-based care because they are run by trained caregivers who provide care in their homes.
Flexible Work Arrangements
Employers may also provide flexible work schedules or telecommuting options to help working parents balance their obligations.
Solutions
The high cost of childcare services hinders women's ability to advance in the workforce, the growth of their children, and the health of the economy. But don't be concerned—solutions exist. By putting these ideas into practice, we can ensure working mothers have access to top-notch childcare services at affordable rates, enabling them to pursue their careers, achieve financial stability, and give their kids the best start in life.
Sources-
The National Institute of Child Health and Development (2017). Early Child Care and Youth Development Study by the NICHD.
Economic Advisers Council (2014) Early Childhood Investment Economics
Health and Human Services Department of the United States, 2021. Fund for Child Care and Development.
The Association for National Head Start (2021) Regarding Head Start
E. Galinsky, L. Sakai, and others (2016). Employers' 2016 National Survey