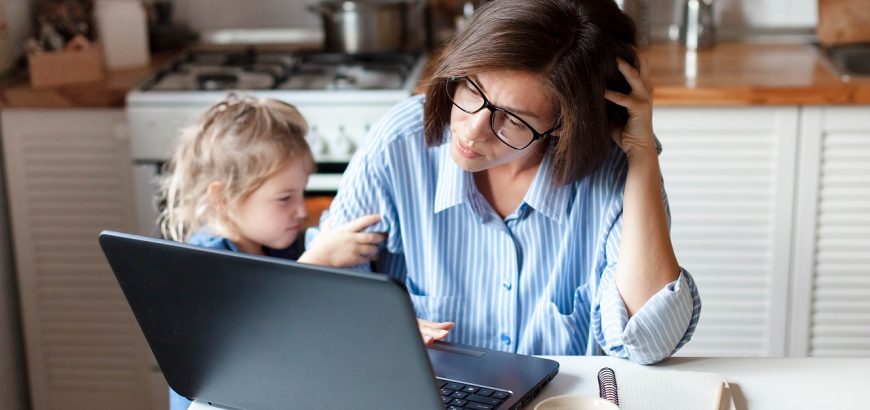 A Ray of Hope for Struggling Exhausted Mothers
Motherhood is a tireless job that consumes the mother physically and mentally. New children bring parents a feeling of joy, along with enormous responsibility. The health of the mother takes a hit from pregnancy in varying ways.
Postpartum Depression
Postpartum depression (PPD) is one condition after childbirth that impacts maternal health. It can also affect pediatric development and parenting behaviors. Around one in seven women can develop symptoms of postpartum depression (PPD) occurring within six weeks after childbirth. Nevertheless, there is still hope in some forms for women struggling post-pregnancy. Here are some of the most brilliant options for mental and physical health to support a mom and her newborn child. Here is some hope for exhausted mothers.
Childcare opportunities
Rearing a baby is a task unfamiliar to new mothers. If a mother lacks family support or work, things could worsen. Societies around the globe have traditional gender roles that transfer childcare to women. Research shows excessive work correlates with worse mental health. Some aspects of high work amounts may deteriorate their mental health. They may attempt to complete too many tasks without having enough time, having increased household demands, and bearing high childcare demands.
Childcare Services
According to research, employment improves mental health. Unfortunately, women with a low income and those living in urban areas may experience more mental distress upon having to do paid work if their jobs do not have reliable childcare. Access to affordable childcare services can reduce women's ability to produce financially. Secure income would ultimately reduce mental distress and the risk of other mental health disorders. Childcare services help a woman get free from regular child-rearing activities and enable them to engage in mental health-promoting activities such as relaxation, self-care, and adequate sleep, as well as creating occasions to reinforce social ties with neighbors, friends, and family members.
Maternity Leave Options
The change to parenthood can be stressful as it happens in a small timeframe. Women undergo biological changes and bear the physical burden due to pregnancy and childbirth. When it comes to both parents, they may face challenges connected to child rearing, uncertainties in their careers, and financial burdens owing to the time off work and a decreased income. Maternity leave helps ease mental health symptoms by lowering stress linked with childbirth and infancy. Maternity leave allows mothers to recover from pregnancy. This valuable time boosts bonding with the infant with the family and particularly with the mother. Paid leave for both parents let them maintain their job protection while supporting a more equitable work–life balance in the household.
Hope for Exhausted Mothers
Childbirth is a blessing and responsibility. With multiple options, mothers can have the best time with their newborn child and treasure those moments forever.
"Children are a heritage from the Lord,
    offspring a reward from him.
 Like arrows in the hands of a warrior
    are children born in one's youth. Psalm 127:2-4 "
 Holy Bible, New International Version®, NIV® . NIV ed., Biblica Inc., 2011.
Sources-:
Zhao XH, Zhang ZH. Risk factors for postpartum depression: An evidence-based systematic review of systematic reviews and meta-analyses. Asian J Psychiatr. 2020 Oct;53:102353. doi: 10.1016/j.ajp.2020.102353. Epub 2020 Aug 30. PMID: 32927309.
Mughal S, Azhar Y, Siddiqui W. Postpartum Depression. [Updated 2022 Oct 7]. In: StatPearls [Internet]. Treasure Island (FL): StatPearls Publishing; 2022 Jan-. Available from: https://www.ncbi.nlm.nih.gov/books/NBK519070/.
Fisher J, Herrman H, Cabral de Mello M, Chandra PS, 2014. Women's mental health. In: Patel V, Minas H, Cohen A, Prince M (Eds.), Global Mental Health: Principles and Practice. Oxford University Press, Oxford, UK.
Richardson RA, Harper S, Schmitz N, Nandi A. The effect of affordable daycare on women's mental health: Evidence from a cluster randomized trial in rural India. Soc Sci Med. 2018 Nov;217:32-41. doi: 10.1016/j.socscimed.2018.09.061. Epub 2018 Oct 1. PMID: 30292875; PMCID: PMC9202395.
Heshmati A, Honkaniemi H, Juárez SP. The effect of parental leave on parents' mental health: a systematic review. Lancet Public Health. 2023 Jan;8(1):e57-e75. doi: 10.1016/S2468-2667(22)00311-5. PMID: 36603912.