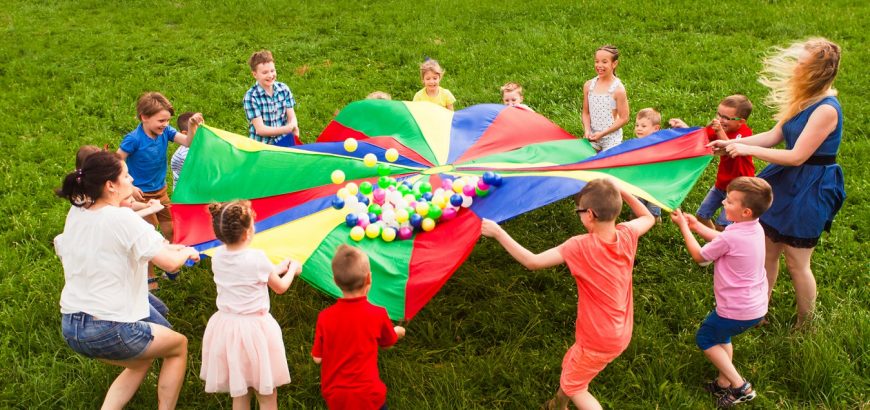 Reminders for Summer Daycare
With summer in our midst, parents with children in summer daycare or summer camp need to be mindful of the circumstances this season brings along. With the summer months comes the opportunity for your child to enjoy outdoor activities. On the downside, heat, sun, and insects increase during this time. Make sure your little one comes to summer camp prepared. Here are some commonly overlooked items for moms and dads that place their children in daycare and summer camp.
Pack Plenty of Sunscreen
Your child's delicate skin may not be immune to the scorching sun. Opt for a baby sunscreen preferably without oxybenzone, avobenzone, octisalate, parabens, or octocrylene. Make sure you never buy anything with formaldehyde or methylisothiazolinone. This ingredient is known to cause cancer. Mineral oil is a highly processed and refined oil found in most baby sunscreens. Organic sunscreens are preferable, but anything with zinc oxide or titanium dioxide is safe for children. Reef-safe sunscreens are not imperative unless the daycare plans to go to the beach. Make sure that your sunscreen is not expired. Here are some healthy and effective sunscreen brands that use zinc oxide or titanium dioxide:
Babyganics
Baby Bum
Pipette
Aveeno Baby
Babo botanical
Two Peas Organics
Native
ThinkBaby
Allergy Prevention
Not every child is deathly allergic to bees or other insects. However, your child may be sensitive to bee stings or mosquitoes without you knowing it. Your child may break out from insects. Here are some tips for preventing allergy symptoms brought on by the summer months:
Monitor insect bites that swell. Some children are allergic to mosquitoes and will develop huge welts.
Send antihistamine cream or antihistimine medicine. You will need your pediatrician to write a note to the daycare for them to administer these items.
Send insect repellent if the daycare allows. You will likely need a pediatrician's note. If they don't allow repellent on the premises, offer to donate an insect repellent device. You can always spray your child down with insect repellent before leaving them at daycare, or you can drop by around lunchtime.
Hydration
Summer months have grueling heat, even in cooler climates. An active day outside means children will sweat. Children need proper hydration, particularly during these days. While children are offered milk or water at mealtimes, your child may need additional hydration throughout the day. Here are some tips to keep your child hydrated throughout the day at daycare:
Send your little one to daycare with a water bottle. Most daycares allow refillable bottles. 
Discuss regulations concerning high temperatures and water bottles with the daycare. Ask them to monitor your child's water intake. 
Consider adding an electrolyte substance to your child's water or having them drink a sports drink at home. You may be allowed to send them to school with a sports drink. Consult your child's pediatrician first.
Remember, drinking lots of water does not mean your child has enough electrolytes. Monitor complaints of stomach aches, headaches, excessive drowsiness, fevers, or chills, especially after a hot day outside.
Speak with your child's pediatrician if you think your child needs other forms of hydration. 
Packing and Prepping for Summer Daycare Activities
There will likely be exclusive summer activities at your child's daycare. Read the daycare bulletin and speak with your child's teacher. Lots of daycares have outdoor water play which means your child will need additional items. Here is a simple checklist:
A towel
An extra change of clothes
A swimsuit
A comb
A hat
Any lotions your child needs following water play (ask your daycare for approval)
Water shoes or any extra pair of shoes you don't mind getting wet
An extra sweater or small layer depending on weather changes
Sunscreen (see paragraph above)
Insect repellant (see paragraph above)
Any necessary antihistamines, medicines, or ointment recommended by your doctor for this particular season.
With summer here, the circumstances change. Your child will spend more time outdoors and will adjust somewhat to the current climate. Help them stay prepared, safe, and comfortable this summer with this checklist.
Disclaimer: Triangle Learning Center is a daycare and is not qualified to give medical advice. Please take the information as recommendations and suggestions from experienced daycares, consumer reports, and parents. We may reference information from doctors, but we are not a medical facility. Speak with your child's pediatrician for any medical advice. Contact our center if you wish to know our childcare procedures. We will not claim responsibility for the information provided. Approach this advice at your own risk.