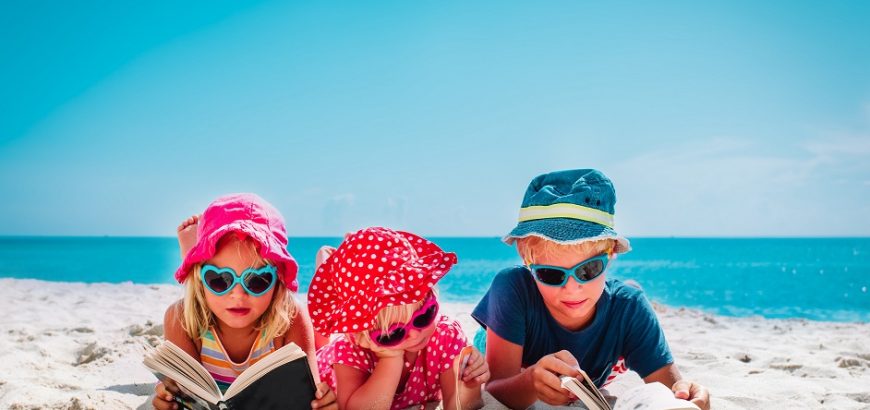 Summer Activities for Your Child
While school is out this summer, your child's skills may start to hibernate. Parents can help give them a head start for the next grade through a variety of activities and options. Will your child attend a summer camp, go on vacation with family, or maybe hang out with cousins. If they are at home, there are different activities that you and your child can do together.
Here are some educational activities to keep your child's skills sharp during their summer break.
Fun Educational Summer Activities
Libraries – Libraries in America have reading clubs, story times, and language clubs that your child can join. Visiting the library alone can give your child a desire to read. Even reading within the library makes it more exciting.
Online Activities – Companies such as IXL, ABC Mouse, and Adapted Mind help children fill in the gaps between grades. Leap Frog and JumpStart are well-known games in the education community. Thirty minutes to an hour a day will engage children in wanting to learn more.
Workbooks – Books such as Kumon and Summer Bridge Activities are teacher recommended to sharpen their skills over the summer. Simple tracing workbooks allow children to enhance their fine motor skills and practice letter recognition.
Educational Camps – Math camps or music camps are great options for kids whose parents want them to sharpen their skills. Some parents like to enroll their children in Boy Scouts, or Girls Scouts because their children are required to read Social Studies and Science material. Outschool.com, world-camps.org, and time4learning.com are databases where you can find educational summer camps.
STEM Camps – These camps are available nationwide. They offer science and technology practices for children. These programs usually continue through the school year. They give your child something to do over the summer.

Other Options

Along with educational activities your child needs interaction (socialization) with other children. Visiting a neighborhood pool or park every day is effective in maintaining your child's social skills. Making play dates with other children is ideal.
Here are a few ideas for keeping your child's physical, emotional, and social skills in tune:
Enrollment at the YMCA or other local camps
Sports camps
Ballet, other dance, or theatre classes
Gardening or earth clubs
Parks and Recreation activities
Taekwon-Do or Tai chi training
For children five years and older, martial art classes grow a child's physical stamina, cognitive ability, social skills, and character-building skills such as respect, discipline, patience, and perseverance. Consider enrolling your child in a course over the summer.

There are plenty of inexpensive activities for children to partake in over the summer to keep their skills sharp. Parents can take a couple of hours a day to help children recall and practice skills for the following school year. For more summer bridge ideas, feel free to call Triangle Learning Center.
Source: 15 Amazing Math Websites For Kids That Make Learning Easy (bestkidssolutions.com)