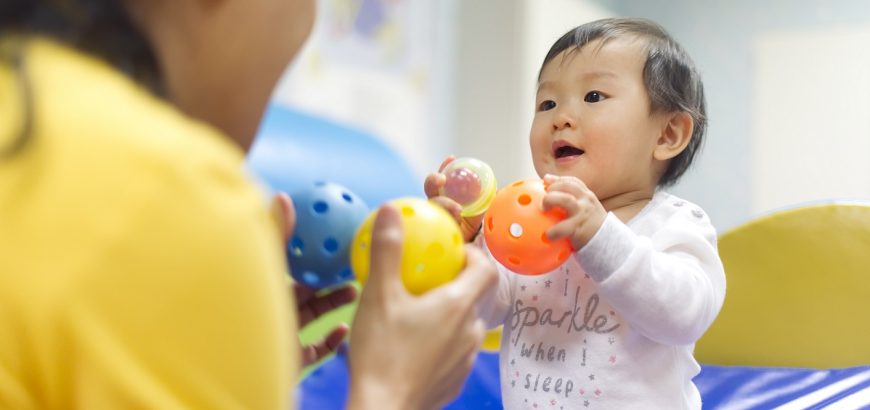 Consider These Factors For Infant Daycare
When you need a daycare for your infant, you don't want just anyone taking care of your infant. This delicate year is crucial in your infant's development. Unfortunately, not every parent can stay home with their infant. After pregnancy leave ends (usually a month to four months), parents must entrust the care of their small bundle to a stranger. You cannot trust just any facility to care for your baby. Your child is unable to speak or express neglect to a parent. Don't leave them with just anyone. Here are the steps you need to take when looking for your infant's daycare.
The Daycare Staff
When visiting a daycare, get to know the staff. You want to make sure they are a loving, caring staff. Ask yourself the following:
Is management forthcoming, confident, friendly, inviting, and pleasant? You want a management team that is friendly and warm, but you also don't want someone weak or insecure running the establishment. Management needs to be vigilant and confident that they can keep the establishment running smoothly. If they cater to your questions and are open about the daycare, they probably hold the rest of the staff accountable and hire like-minded individuals. If the management changes drastically, you may need to consider moving your child to another establishment. 
Does the owner visit often? Ask this question in the form of curiosity. An owner who visits and has a good work relationship with the director is likely to keep their facility in check. They will treat the director and staff at work as family. 
Are the caregivers pleasant and attentive? Not every caregiver will be a bed of roses, but they should not be screaming. If they look grumpy or passive, you may want to avoid this place altogether. Make sure to ask which caregiver will be staying with your infant late in the day. Sometimes other teachers or floaters will take over in the afternoon for your infant. Get to know them all.
Trust your instincts. The mother's instinct is scientifically said to be caused by a release of oxytocin. While feelings are not always reliable, hormones can indicate a caring presence. Subconsciously you can read how your child responds to the caregivers. If you feel like something isn't quite right, do not hesitate for a moment to scratch that daycare from your list. 
The Daycare Environment
The staff creates the environment for the most part, but there are other environmental factors to consider.
Take note of the smells. A diaper-like aroma is commonplace in nurseries and toileting areas. If you smell urine throughout the entire school, this may indicate a sanitation problem.
Take note of the air and climate in the daycare. Wet, damp environments associated with a urine smell indicate the growth of bacteria. If the air is moist, it should smell clean. Dry environments with a foul smell could mean the daycare's plumbing is clogged. If you smell sewage, point that out to management politely and see how they respond. 
How does the daycare look? Older church daycares may have some rustic ceilings and walls, but excessively outdated carpets with stains and tears are unacceptable. A childcare facility will never look perfect, but it should look like people vacuum and keep the environment dry. Any loose floorboards, broken windows, or excessive damage indicate neglect. Dirty floors will happen, but there should never be noticeable dirt in the hallways of the establishment. 
Ratings and Reputation
Google reviews and Facebook reviews are more reputable than you think. When looking for a reliable daycare, read the Google and Facebook reviews. Google ratings should be four or more stars. Not everyone out on Google has sound advice. If the stars fall below 4.5, you need to know why. You can determine whether a google review is a legitimate concern or if someone was angry about the pricing they received. Facebook reviews are a bit more personal. The ratings you find on Facebook are usually from patrons intimately involved with the establishment. Their children have gone here before, and they generally have no reason to bad-mouth the establishment unless the concern is legitimate. 
Read about the daycare in the news. Some daycares that appear notoriously in news, may need to be avoided. Multiple complaints from different locations of a facility raises questions about the company's hiring model. Reading about your daycare will reveal if there are any glaring red flags. It may also indicate if your facility has notoriety in the childcare community. 
Ask friends and family what daycares they recommend. Friends and family who have your best interest at heart will be able to direct you to a safe establishment. If they have a child with similar needs, they will understand the infant's needs.
Health Concerns and Special Needs
Special needs refer to medical, health, mental, emotional, or developmental concerns. If your child has medical issues or developmental abnormalities, you need to ensure the daycare can accommodate your baby. Make sure of the following:
The entire staff is fully certified in CPR/First Aid (regardless of your infant's specific needs).
The daycare staff can develop an emergency plan specifically geared towards your child.
The daycare can give your child the medicine, treatment, or emergency care they need.
Speak with your doctor if you have any more questions regarding medical care, equipment, or prescriptions.
Never rush into a daycare commitment without knowing the quality of the daycare. Your infant's development of trust is crucial to the caregiver's response to their needs. Your precious bundle can be deeply affected by what occurs in their early years.
Triangle Learning Center is a church daycare located in Raleigh, NC. We are not qualified to give medical advice. Speak to your doctor concerning your infant's health or developmental needs. Do not rely only on Google or Facebook when determining a childcare facility for your child. We accept no responsibility for your infant's safety upon the basis of this article. This article considered the advice of other parents, teachers, and pediatricians.
Sources
Here's what creates maternal instinct, according to scientists | Parenting News, The Indian Express
Child Care Center Checklist – Child Care Aware® of America
Is Maternal Instinct Backed by Science? | Discover Magazine
How to Choose a Child Care Provider: 6 Tips from a Pediatrician (uofmhealth.org)
Choosing a Child Care Center – HealthyChildren.org