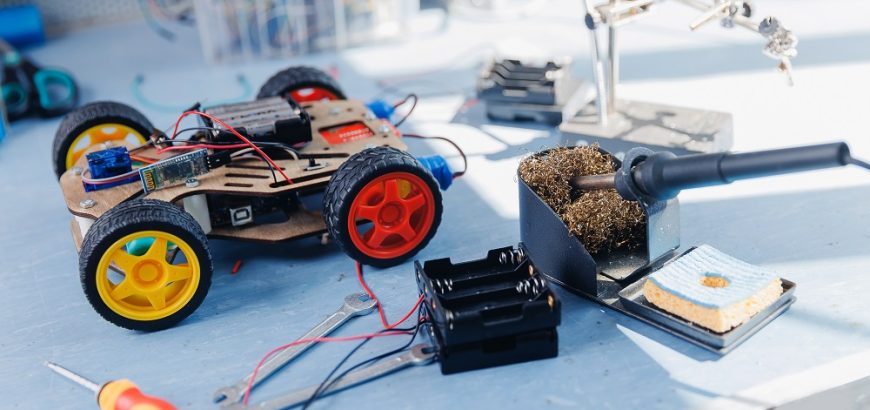 STEM Activities for Your Child
The acronym STEM stands for Science, Technology, Engineering, and Mathematics. These areas of study fall under one umbrella in most grade school education systems. Your child will be required to learn basic Math and have a Science or Media course (usually termed elective course) in public, private, or charter/magnet schools. Usually, educational institutions use the term STEM to define hands-on activities based on Science, Technology, Engineering, and Mathematics. Every child can develop an interest in these activities regardless of their intelligence type. Here are STEM activities your child will love!
Science
Science studies include a wide array of subjects. From Geology to Chemistry, the list of possible activities is endless. Companies such as Discovery and Nat Geo offer activities like:
Archaeological digs
Volcano kits*
Indoor water herb garden kit*
Solar System kits
Geode kits
Chemistry kits*
Growing Crystals*
You and your child can recreate these science studies from home. Click on the links below for helpful DIY* Science Activities:
Technology
Technology is the application of scientific knowledge for practical purposes. Help your child to learn how to utilize:
Your child can learn more about Technology by utilizing the following:
Interactive Museums
Computer programs
Engineering
Engineering uses Science, Mathematics, and Technology to create new inventions. Check out these engineering kits* available for school-aged children from Discovery and other highly rated educational companies:
Robotic kits
Particle Analyzer Circulatory kits
Electricity and Battery Making kits.
Bridge or building kits.
The possibilities for creating robots or structures for children are endless. Practicing Engineering allows them to learn the importance of planning, mathematics, precision, and safety. Check out Amazon for more engineering projects.
Mathematics
Mathematics enables us to measure, predict, and analyze Scientific discoveries and engineer inventions correctly. Even though your child is familiar with math, they will incorporate it into Science and Engineering by use of Technology. Encouraging children to participate in mathematics does not need to be boring. There are plenty of tools that make practicing Mathematics even more exciting!
An Abacus
Play money
Geometric blocks
Scales
Some of these items you probably already have around your house!
These tools can improve your child's understanding of mathematics and breeds an interest in this subject.
STEM Activities for Your Child Outside the Home
If your child is excited about Science, Technology, Engineering, or Mathematics, consider signing them up for these extracurricular activities:
Local museums and parks and recreations will offer STEM workshops.
Schools offer science fairs.
Homeschool gathering groups pull together workshops, fairs, and group experiments.
Organizations such as the YMCA offer STEM workshops nationwide.
Use platforms like Meetup or Facebook to look up local STEM groups and activities for children. You can create group and offer resources or workshops while encouraging other parents or teachers to do so for the children in your community.
*TLC is not responsible for any injury incurred during a DIY project. You perform all DIY experiments and use tools at your own risk. Make sure to follow all manufacturer instructions for purchased kits. Check for potential allergies to the products recommended before use.
Sources-Why Is Math Important In STEM? | STEMcadia
What Is STEM (Science Technology Engineering Math)? (lifewire.com)
Oxford Languages and Google – English | Oxford Languages (oup.com)
What is Chemistry? – Dept of Chemistry – University of Idaho (uidaho.edu)
Defining STEM in Education – Science, Technology, Engineering, and Mathematics (invent.org)
How To Make A Volcano For Kids | Baking Soda Vinegar Volcano (playosmo.com)
How to Make a DIY Dinosaur Dig Kit (cubscoutideas.com)
Amazon.com: virtual reality for kids
Amazon.com: child engineering kit
20 Best STEM Toys for Kids in 2021 – STEM Toys for Boys & Girls (bestproducts.com)
Melissa & Doug Abacus – Classic Wooden Educational Counting Toy With 100 Beads: Melissa & Doug: Video Games
Amazon.com: math counters for kids
Amazon.com: Carson Dellosa Instructo Judy Clock—Telling Time for Kindergarten
Multiplication Machine at Lakeshore Learning
Defining STEM in Education – Science, Technology, Engineering, and Mathematics (invent.org)