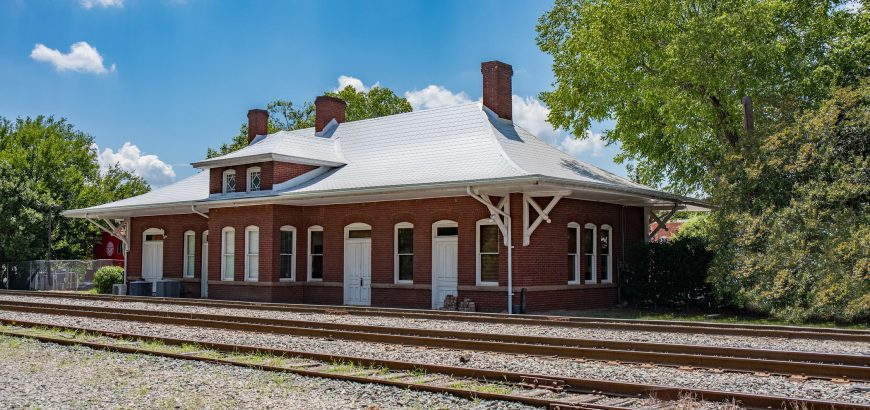 Five Family-Friendly Areas Around Raleigh, NC
If you live in North Carolina or are moving for work near Raleigh, NC, you need the ideal community to raise children. Don't waste all day trying to drive all over town. Here are five family-friendly areas around Raleigh, NC. We've listed them, starting with our favorite*.

Apex, NC
Small town living is only fifteen minutes from the Raleigh metropolis. Apex, North Carolina, is a charming, affordable small town near Raleigh. Not only will your children enjoy activities at the Marbles Museum in downtown Raleigh, but you can take a Saturday stroll past the local shops, skate park, and children's playground, complete with the charming view of trains slowly passing through the downtown area.
Enjoy seasonal joys such as Apex's old-fashioned Fourth of July parade, where you can participate with your kids in a decorated family wagon. Apex, NC, was listed as the "Best Place to Live" in Money Magazine. With top-notch private and public schools, your children will flourish. Surrounding farms offer your little ones lots of berry picking seasons and animal interactions.
Located 5-10 minutes from the 540 expressway, the residents of Apex quickly connect to areas like the airport, North Carolina Museum of Art, and Brier Creek. For parents employed in Research Triangle Park, this expressway offers convenience. Separate your city life to a small town in minutes with this American dream come true.

North (and Northwest) Raleigh, NC
North Raleigh is a family-oriented community spanning North Hills, Falls of the Nuese Road, and Umstead Park. Here the median household makes $342,000 and only a $36,000 cost of living. Families who work in Research Triangle Park, Downtown Raleigh, North Hills, or the NC State area will be pleasantly pleased with the commute. On the weekend, Brier Creek is only a 20-15-minute drive from Northwest Raleigh. There are many magnets and public elementary schools in Northwest Raleigh, only minutes from the center of this community.
The parks, stores, and constant connection of greenways and sidewalks make this location ideal for people looking for the beauty of nature and convenience in one. Take a bike ride to your local coffee shop or Finley YMCA from your house by using the greenway.

Knightdale, NC
Knightdale, North Carolina, is 30-45 minutes from Research Triangle Park, 25-30 minutes from West Raleigh, Cary, Brier Creek, and only 15-20 minutes from entertainment and cultural centers such as North Hills and Downtown Raleigh. This town has plenty of train ambiance and southern hospitality.
What makes Knightdale especially desirable is the quaint downtown feel, family events offered in the town center, and affordable housing. The median housing range is $385,595 (half of the housing cost in Apex). Like Apex, Knightdale has train horns, scenic farmland, and beautiful playgrounds. Knightdale Station Park offers a waterpark in the Summer, 76 acres of natural hiking trails, and a play area complete with a barn, silo, and wooden train. For an affordable home located in a beautiful, convenient, and relaxing location, Knightdale is for you!

Cary/Morrisville, NC
Cary and Morrisville, North Carolina, is located West of Raleigh, minutes from NC State, Brier Creek, the North Carolina Museum of Art, and State Fair Grounds. Cary boasts luxurious, low-key living and quality family services such as pediatrics, music schools, dance schools, and children's sports teams. The area is influenced by NC State University and the WakeMed Soccer Park, allowing youngsters multiple opportunities to participate in science or soccer camps.
Morrisville, which intertwines slightly with Cary, offers the same benefits with more affordable housing and open space. Culturally diverse, Cary hosts Children's Day, an event showcasing different international cultures. The proximity to Downtown Raleigh, NC State University, and Research Triangle Park enables individuals to increase their earnings towards this lovely lifestyle and offer their children some of the best education in Wake County.

Brier Creek
Brier Creek Parkway is in the furthest most Northwest Part of Raleigh, connecting with Morrisville, Research Triangle Park, and the Bethesda community in Eastern Durham. Technically situated on the border of Raleigh and Durham, Brier Creek Schools are a part of the Wake County School System; the address of the Brier Creek Commons and apartments lists Raleigh, NC, as the city.
Parents working daily in Research Triangle Park, Downtown Raleigh, North Raleigh, or Durham will find this location convenient. With nearby schools, parks, shopping areas, and family events, Brier Creek is a great community to move into with your family.

There are lots of other beautiful communities near Raleigh, NC. North Hills, Glenwood Ave., Cameron Village, Blue Ridge, and Wakefield offer wonderful communities to raise children. Whatever you decide, these five family-friendly choices offer plentyof benefits and quality living.
For more information regarding any of the cities sited see below:
Apex, NC – Official Website | Official Website (apexnc.org)
Northwest District | Raleighnc.gov
Town of Knightdale, NC (knightdalenc.gov)
Brier Creek Homes & Real Estate – Raleigh NC (raleighrealtyhomes.com