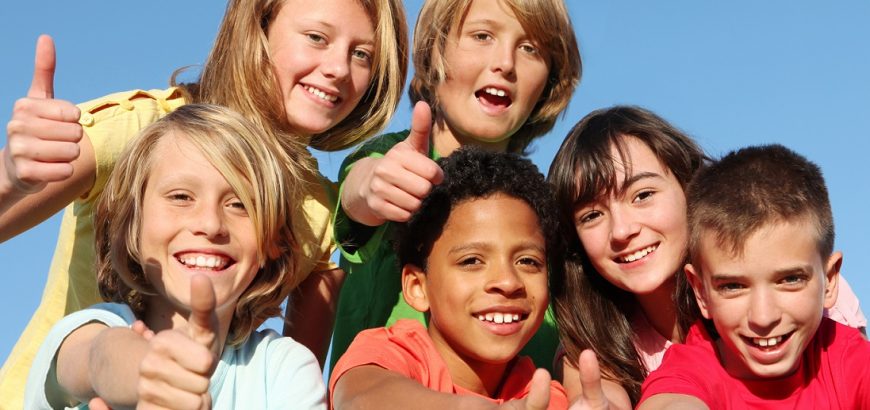 Five Popular Summer Camps in Raleigh/Durham
Raleigh and Durham, North Carolina, are filled with all-day summer camps for younger children. During summer, preschool parents want somewhere fun, safe, and enriching for their children to enjoy the outdoors and other enriching activities. Your daycare (like Triangle Learning Center) may offer a summer care program for preschoolers, but if you want lots of outdoor activities, check out your local Summer Camps for preschoolers. Here is five fun, popular summer camps in the Raleigh/Durham area that have a variety of outdoor activities for kids.
YMCA
The YMCA may seem obvious, but they have more availability than most summer camps and last most of the day. Some programs open as early as 7 am and close as late as 6 pm. Younger children will have scheduled arts and crafts, swimming, and other activities, including assembly time. The monthly rates for these camps are usually around $249. Your child will also get to engage in stem activities and go on field trips. The YMCA is always active; your children will never be bored. Traditional Summer Day Camps | YMCA of the Triangle (ymcatriangle.org)
Marbles
Marbles Museum offers extended-hour camps from (9 am-4 pm) for K-5. The activities their program provides are STEM, gardening, and much more! They offer scholarships for their camp on their website. The regular cost is $330 per week for non-members. Unlock every aspect of your child's potential with inventing, indoor campouts, gardening, creative creations, and animal discoveries. You can choose your week based on your child's interests. Find out if they are musical genii or a scientist. This option is the most diverse and playful option on our list. Check out Marbles' offerings on Summer Camp (marbleskidsmuseum.org).
Museum Camp
Museum Camp in Durham, NC, is an educational program allowing kids to explore and work on week-long projects at the Museum of Life and Science. This year's camp sold out. If you prepare for next year, your kindergartener will thank you for enrolling them in this camp. The cost of Museum Camp from 9 am-3 pm a week is $355; if you need before care (8-9 am), it's $20 additional a week and $45 a week for aftercare (3:30-5:00 pm). This summer camp was voted Best Kids Summer Camp in Durham by Indy Week. One day your child may develop an interest in civil engineering or archaeology. We recommend this option if your child likes completing projects with wildlife. See what is available on Museum Camp | Summer Camp 2022 | Museum of Life and Science.
City of Raleigh Parks and Recreation
The City of Raleigh Parks and Recreation offers a variety of programs for children from preschool to teens. For young children, some camps offer morning and lunch sessions (you will be charged separately for mornings and afternoons if you choose both). The price for one session starts at $115 (sessions last for a week). You select the camp by following a step-by-step guide. First, you find your child's age, then the type of camp you like, and then you review your favorite options for price and time. They offer swim camps, robotic camps, and dance camps. The list goes on. Raleigh Parks and Recreation is an ideal option for finding a specialized interest. The variety allows parents to find a fit for their schedule, location, and their child's area of interest. You can find out more at Summer Camp | Raleighnc.gov.
Blue Jay Point Summer Camp
Blue Jay Summer Camp offers 3-day camps for small children in a small setting. For children who are timid or have trouble in large camping groups, Blue Jay Summer Point Summer camp helps them to adjust to all-day camps. Their prices are low, starting at $36 per child for three days (9 am to 3 pm). Your little one will learn about insects, ecosystems, and plants. They offer crafts, hikes, storytime, and activities for children 4-12. Blue Jay Point Park overlooks beautiful forests, lakes, and creeks. Once the summer camp finishes, you can take your little one to wade by the lakeshore. Blue Jay Point Camps | Wake County Government (wakegov.com)
BONUS:
A new up-and-coming camp is our very own Triangle Learning Center Summer Camp. We offer field trips every Tuesday, Wednesday, and Thursday. These can range from Pullen Park visits to Emerald Pointe, North Carolina's very own water park. The best part is these trips are included in the price of your child's summer camp week. The days we stay on campus are filled with different activities from painting to special guests. * Our days begin at 7 am and pickup is at 5:45 pm. Registration for the summer is $200. The cost per week is $200-$215, which includes a mandatory $25 deposit in advance to secure your week. You have the option to select any available weeks or be added to our waitlist for sold-out weeks. *
These organizations that host the summer camps have been around for over ten years and have successful track records in providing services for families. Every summer, they update their programs to keep parents and children happy. If you are interested in finding out more about Triangle Learning Center's fun, field-trip-packed summer camp give us a call at 919-846-0470 and ask for our camp coordinator, Miss Sandi or email her at sandig@trianglecc.org.
Triangle Learning Center is not affiliated in any way with any of the above-listed camps or any organizations associated with these groups. Our suggestions regarding these organizations are simply a review of popular summer camps in the Raleigh Durham area.