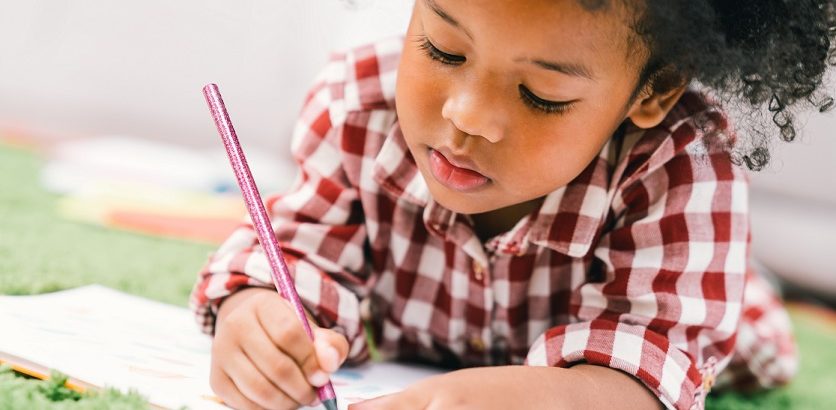 Abeka Christian Curriculum
Our daycare Triangle Learning Center is proud to share that we use the Abeka Curriculum for our Early Childhood education programs. Some parents are concerned that church daycares can not offer the same level of education as a Five-Star, Balanced Learning, or Montessori school. Each of these schools has its strengths. Finding a daycare with a college-accredited curriculum may help your child's transcript success in the long run. Abeka offers a college-accredited curriculum.
Curriculum That Meets College Accreditation
If you or someone you know homeschools their children, there is a good chance you have heard about Abeka. It is one of the most popular curriculums used by the homeschool and Christian private school community. Students receive education from a Biblical perspective. All curriculum provided by Abeka meets the Common Core content standards. Their curriculum has accreditation from the Florida Association of Christian Colleges and Schools (FACCS) and Middle State's Association of Colleges and Schools Commissions on Elementary and Secondary Schools (MSA CESS). 
Abeka Book LLC is a publisher affiliated with Pensacola Christian College.
Abeka is Accurate Curriculum with Biblical Exploration
As far as political bias goes, Abeka avoids exploring political theories and sticks to the facts. History books only state events, people, and places. When discussing religion, we stick to the Bible and offer definitions of other religions. With this curriculum, the Bible is the only religious text explored in the curriculum.
The elementary and secondary Abeka curriculum keeps up with scientific discovery. Scientific discoveries established as fact are in the curriculum. What makes Abeka different is that all scientific discoveries in Geology, Astronomy, Biology, and History link to the Bible. At Abeka, the Word of God is used to explain factual knowledge so that your child will be able to keep up with academics across the board. The difference is that Abeka knows the Bible makes sense of the different disciplines.
Abeka Early Childhood Curriculum
Abeka's preschool curriculum is for ages 2- 4K includes Language Arts, Numbers, Science and Health, Social Studies, Fine Arts, and Bible. The 18- 24 months curriculum includes Nursery Arts, where infants learn colors and develop motor skills. Two-year-olds build academic foundations with Amber Lamb and Button Bear. Once children start Preschool, they continue to learn numbers, phonics, colors, art, poetry, and Bible. Our 4K program uses the K4 curriculum for children who are not quite ready for Kindergarten. These children may not turn five until halfway through the school year but must prepare for the following year. We help keep your child up to date with Abeka Curriculum. They have developed two Kindergarten levels; K4 for a younger child preparing for Kindergarten and K5 for those entering Kindergarten. Triangle Learning Center utilizes K4.
Triangle Learning Center wants to help your child build an academic foundation, using an accurate, trusted curriculum from a Biblical perspective. Our purpose is for your child to be on top of their education while discovering how academics parallel with God's word.
Please call us to learn more and set an appointment to tour the school!